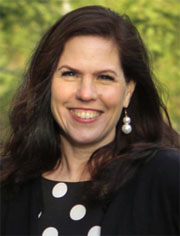 K-12/Apprenticeship/College Director
As the WSLC's K-12/Apprenticeship/College Director, Kairie works to increase awareness about volunteer opportunities on Community and Technical Colleges' advisory committees, and about apprenticeship opportunities within the K-12 system. For far too long, young people have been asked right out of high school to choose which college they will attend. While a four-year university may work for some students, there are other family-wage career options.
Many of Washington State's apprenticeship programs recognize the hard work students have put into their education and give them credit for that effort. Likewise, some colleges recognize the hard work students have put into an apprenticeship program and will award "credit for prior learning."
Kairie's goal is to have the K-12 system comfortable talking about how a student can prepare to become an electrician, an ironworker, a firefighter, etc. with as much confidence as their in-depth knowledge of how a student prepares for a university.
If you have any questions or would like more information about apprenticeship preparation in your area, contact Kairie at (360) 570-5167, cell (360) 791-1583 or via email.