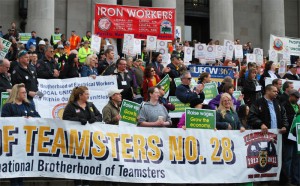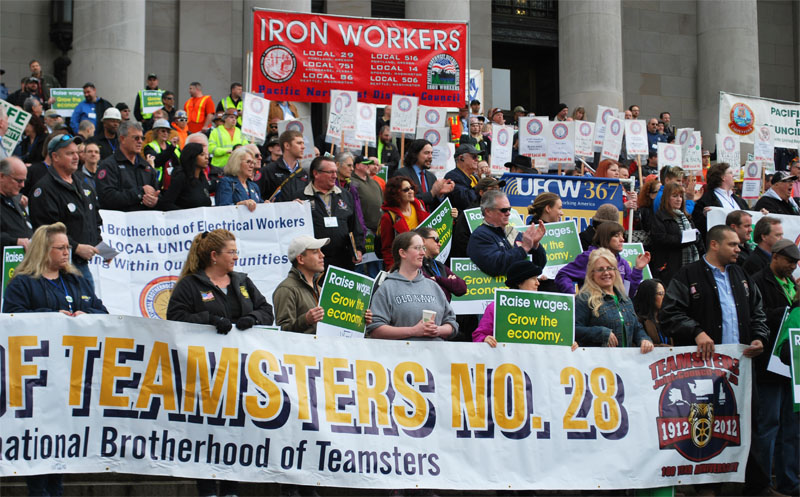 One of the services the Washington State Labor Council, AFL-CIO provides its affiliated unions is legislative education and advocacy. As with collective bargaining, by joining forces and speaking with a united voice on public policy issues affecting working families, labor has greater influence. There are about 584,000 union members in Washington — 18.8% of the non-agricultural workforce — ranking us as the 3rd most unionized state in the nation. With few exceptions, the positions taken by the WSLC are on issues affecting ALL working people, not just union members. From the equal pay to minimum wage to workers' compensation, the WSLC and its affiliated unions are proud to advocate for their rank-and-file members and all working families.
---
WSLC's 2019 Shared Prosperity Agenda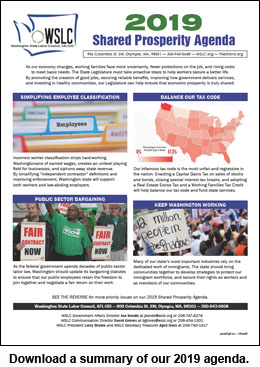 The Washington State Labor Council, AFL-CIO (WSLC), the state's largest union organization with more than 600 affiliated unions representing some 450,000 rank-and-file members, today announced its 2019 Shared Prosperity Agenda for the session of the Washington State Legislature that begin on Monday, Jan. 14.
"Last fall, voters elected and re-elected pro-labor candidates because, despite a relatively strong economy, working families are facing more uncertainty, fewer protections on the job, and rising costs to meet basic needs," said WSLC President Larry Brown. "With our 2019 legislative agenda we are urging the Legislature to take proactive steps to promote the creation of good jobs, secure reliable benefits, improve how government delivers services, and invest in healthy communities. That's how to ensure that our current economic prosperity is truly shared."
Download a printable PDF summary of the WSLC's 2019 Shared Prosperity Agenda or read all about it at The Stand.
---
WSLC Legislative Reception & Conference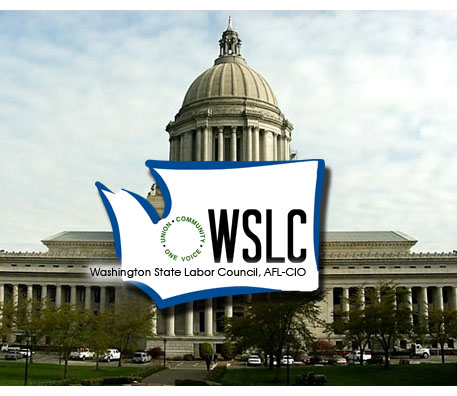 The WSLC will hold its 2019 Legislative Reception and Lobbying Conference at the Hotel RL (Red Lion), 2300 Evergreen Park Dr. SW, in Olympia. The reception will be Wednesday, Jan. 30 from 6:30 to 8:30 p.m. at the hotel. This is a great opportunity for union members to meet and mix with legislators, elected state officials, and agency directors and staff in an informal setting. The following morning, Thursday, Jan. 31, the WSLC Lobbying Conference begins at the hotel at 8:30 a.m. — registration opens at 7:30 a.m. — with a brief legislative lobbying training and review of the most pressing issues facing organized labor, then delegates will take buses to the Capitol to lobby their legislators on these issues. Buses will bring delegates back to the hotel for lunch and a quick debriefing and be finished by about 2 p.m. Click here for more info or to register.
---
2019 Legislative Updates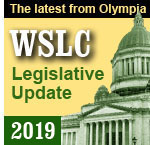 There are two ways to make sure you know the latest about the legislative issues affecting working families during the 2019 session of the Washington State Legislature that begins Monday, Jan. 14. Read The Stand, our daily news service, and specifically its State Government stories. (Also make sure you subscribe to the WSLC email list to receive that news in your Inbox.) Plus read the WSLC's weekly Legislative Update newsletter. It will be posted right here once the session begins.
---
2018 Legislative Report & Voting Record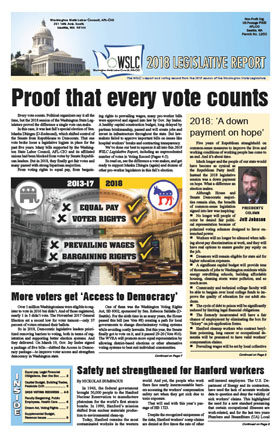 The 2018 edition of the Washington State Labor Council's Legislative Report is now available. (Download the PDF or read it online at The Stand.) This annual report summarizes the fate of legislation affecting Washington's working families in each year's State Legislature, and how each legislator voted on these issues (or you can download the WSLC 2018 Voting Record only). Printed copies of the WSLC's 2018 Legislative Report are being mailed to all affiliated unions. Officers, staff and rank-and-file members of WSLC-affiliated unions can request additional copies. Call 206-281-8901 for more information.
Download previous years' Legislative Reports:
2013 — 2014 — 2015 — 2016 — 2017
Download previous years' WSLC Voting Records:
2003 — 2004 — 2005 — 2006 — 2007 — 2008 — 2009 — 2010 — 2011 — 2012 — 2013 — 2014 — 2015 — 2016 — 2017
For earlier WSLC Voting Records, or for archived copies of previous years' WSLC Legislative Reports, email your request to David Groves.