Check out these pages for news about: CONVENTIONS — RESOLUTIONS
---
WSLC's 2018 Building Strong Unions Summit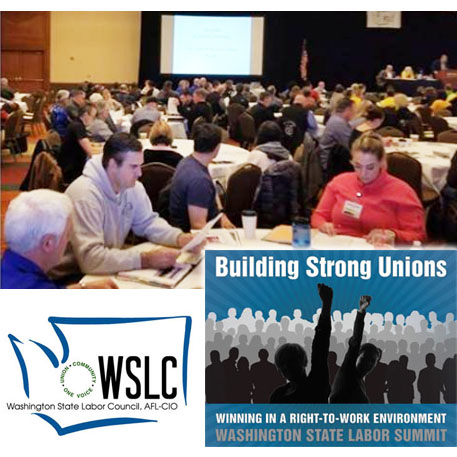 On Feb. 5, the Washington State Labor Council, AFL-CIO hosted "Building Strong Unions: Winning in a Right-to-Work Environment" to share best practices for internal organizing as conservative Supreme Court decisions, Republican-led legislatures, and right-wing billionaire-funded think tanks seek to reduce the power that workers have when they stand together in unions. (See The Stand's coverage.) The contents of the Summit Toolkit binder — and additional related materials intended to prepare WSLC affiliates for the Supreme Court's Janus decision — can be found at this website on a password-protected page. Click here to request the link/password. If your union is willing to share your internal organizing plans, training materials, message and talking points, membership/ recommitment forms, or other materials related to this effort, please send them to David Groves at dgroves@wslc.org and he will add them to this password-protected site.
---
Coming Events
Check out the Calendar at The Stand to get a comprehensive list of events happening across the state. (Email David Groves if you'd like to add your affiliated union's event to that calendar.) But here are a couple major WSLC events:
JUNE 11-12 — The Racial Justice Training was put together with the help of the WSLC's Racial Justice Steering Committee, which included Bill Fletcher Jr., the Labor Education and Research Center, and WSLC staff members. This two-day training session is next being offered on June 11-12 in Seattle at the Teamsters Local 117 Hall's Large Auditorium, 14675 Interurban Ave. South in Tukwila from 9 a.m. to 5 p.m. each day. Get details.
JULY 17-19 — The 2018 WSLC Constitutional Convention will be July 17-19 at the Coast Wenatchee Hotel and Convention Center. The convention call will be mailed to all affiliated unions 90 days prior to the event. Stay tuned for more details.
---
WSLC 2017 Convention
Hundreds of delegates representing unions across the state gathered in Vancouver for the 2017 Convention of the Washington State Labor Council, AFL-CIO from Tuesday, July 18 through Thursday, July 20. Check out the convention coverage. Also, see the 2017 Resolutions approved by convention delegates.
The 2018 WSLC Constitutional Convention will be July 17-19 at the Coast Wenatchee Hotel and Convention Center. The convention call will be mailed to all affiliated unions 90 days prior to the event. Stay tuned for more details.
---
The latest Directory of Organizations
The latest edition of the WSLC Directory of Organizations has been published and mailed to affiliated local unions. (Click here for an electronic version.) Extra copies can be purchased at the WSLC Seattle office for $5 each or by calling 206-281-8901 and requesting it (they) be shipped to you.
Unions that would like to submit corrections/updates to their organization's listing in the WSLC Directory (principal officer, phone, address or contact information), should fill out this form.
---
See DAILY NEWS and our CALENDAR at…

For daily news about organized labor, community allies, and progressive causes in Washington state, check out The Stand. This award-winning news service offers daily news about issues affecting working families via its website, email subscription (get on the list!), Facebook and Twitter. WSLC-affiliated unions and allied organizations should click here to submit news items and event announcements for The Stand and its Calendar.
---
OTHER NEWS
Office space available at WSLC's Olympia building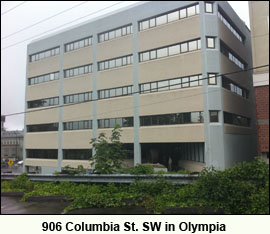 Your union or progressive organization has a unique opportunity to lease office space at Labor's own building in Olympia, owned and operated by the Washington State Labor Council, and maintained and serviced exclusively by union members.
The WSLC's Davis-Williams Building, a prime location just a couple of blocks from the State Capitol, is fast becoming the hub of organized labor and progressive activity in Olympia. This is your organization's chance to be where decisions are made, both in the labor movement and in state government.
Contact WSLC Secretary Treasurer Lynne Dodson for more information or call 206-281-8901.
Support union workers, get a 15% discount!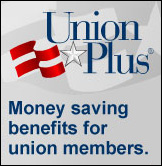 With the Union Plus AT&T Wireless Discount, labor union members save 15% off the regular monthly rate for individual and family wireless cell phone plans with AT&T, the nation's largest wireless network. Not only do you save 15% off the regular wireless service costs including phone and data plans, but labor union members also receive additional savings on cell phones and accessories. Plus, you'll be supporting union workers and their families. AT&T is the only wireless company that is completely unionized with some 40,000 AT&T Mobility employees are represented by the CWA. Learn more.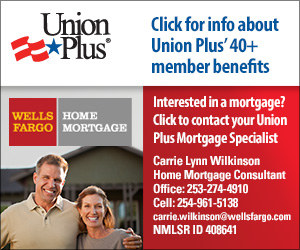 Also, learn more about the exclusive benefits available to active and retired union members through the Union Plus Mortgage Program by emailing Home Mortgage Consultant Carrie Lynn Wilkinson or calling her at 253-274-4910.
Workers' compensation attorneys
The Washington State Labor Council, AFL-CIO has received many inquiries from injured workers and others interested in contacting attorneys with experience in workers' compensation law, especially since the state has begun allowing "structured settlements" of workers' comp claims in certain cases. The WSLC has compiled a list of attorneys in Washington state with workers' compensation experience.
DISCLAIMER: The Washington State Labor Council, AFL-CIO (WSLC) assumes no responsibility or liability for the professional ability or reputation of, or the quality of services provided by, the following persons or firms. Inclusion on this list is in no way an endorsement by the WSLC. Names are listed alphabetically, by city, and the order in which they appear has no significance.