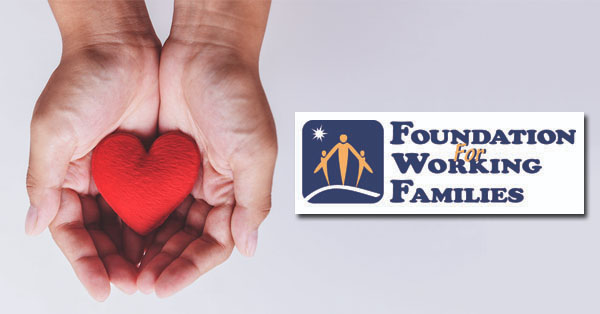 The Foundation for Working Families is a non-profit organization established by the Washington State Labor Council, AFL-CIO and its affiliates to assist union families in Washington state in times of hardship or disaster. It has given cash assistance to thousands of families that have suffered during flooding, wildfires, and other extraordinary circumstances.
Many union families are already suffering economic hardship amid the COVID-19 outbreak, which had its U.S. epicenter in Washington state. So the WSLC is urging all organizations and individuals to make generous tax-deductible contributions to the FFWF in anticipation of great need here. This cash assistance can provide temporary help to keep food on the table and a roof over the heads of Washington families.
Please contribute!

You can make your contribution online or mail a check to the Foundation for Working Families, 321 16th Ave S., Seattle, WA, 98144. The FFWF is a 501(c)(3) organization — federal tax ID 91-1702271 — and all donations are tax-deductible charitable contributions.
---
Apply for assistance
Families can apply for FFWF assistance by filling out one of these forms:
Hardship Assistance Form — For those experiencing an extreme financial hardship (for example: eviction notice, gas/power shut off).
Disaster Relief Form — For those who have experienced loss due to a natural disaster (for example, loss of home due to fire/flood.)
Assistance is available only for UNION households. Applicants must be union members. All applications are screened based on funding availability. All information will be kept strictly CONFIDENTIAL. Processing of applications for assistance typically takes two weeks. Average assistance is $200-$300 and the maximum lifetime benefit for hardship assistance is $500 per union member.
For more information about the FFWF, please email us.
The FFWF and WSLC thank all of the first responders, healthcare workers, and state and local agency staffs who are working so hard to protect all of us amid the COVID-19 outbreak.