The 2022 Constitutional Convention of the Washington State Labor Council, AFL-CIO is July 19-21 at the Coast Wenatchee Hotel and Convention Center.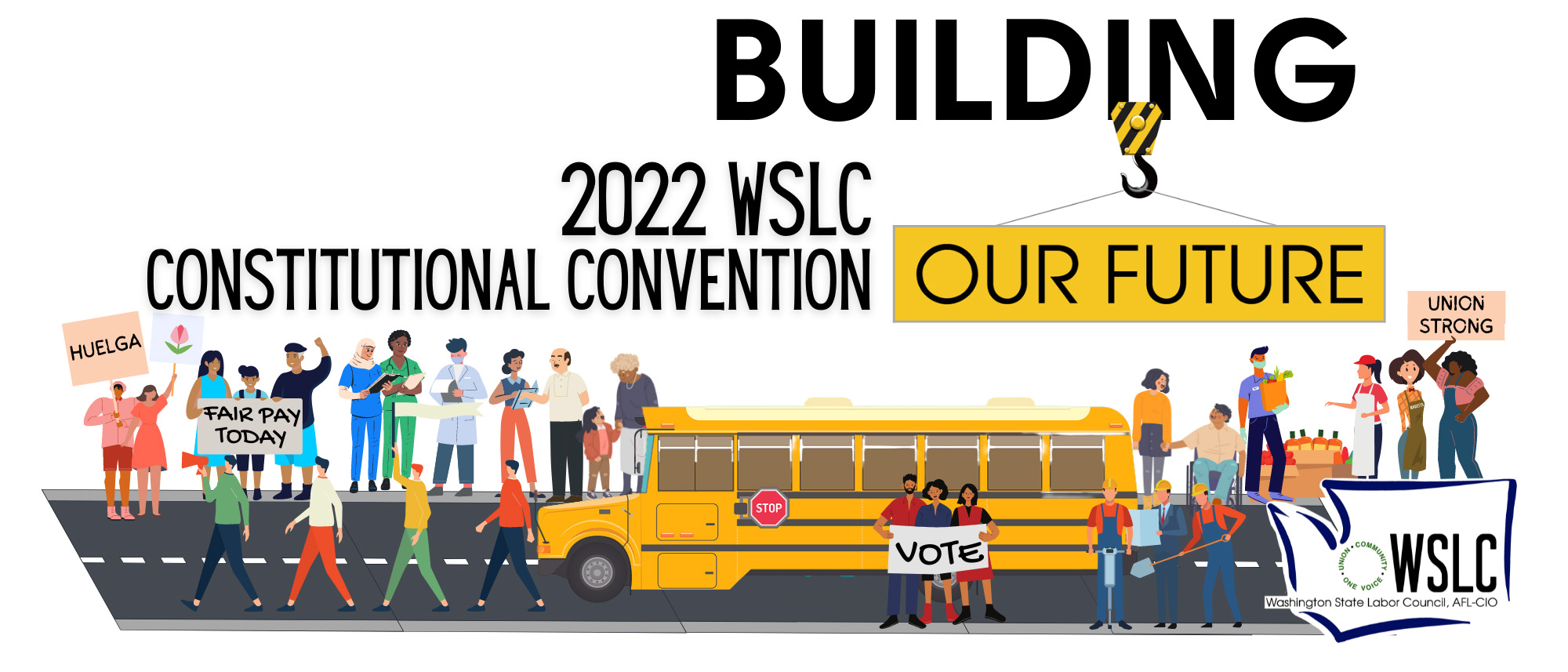 WSLC DELEGATES:
Welcome to the 2022 Convention page!
This page will be your "convention bag" stuffed with all the information that delegates and guests need to get the most out of the 2022 Constitutional Convention of the Washington State Labor Council, AFL-CIO. In the coming weeks, we will be posting the tentative convention agenda, rules, proposed resolutions, workshop descriptions, forms, and everything else you need.
This page will be continually updated, so keep checking back as we add materials for the WSLC's 2022 Convention.
---
Get READY
●  Review the Proposed Rules and Order of Business.
●  TRADE SECTIONS — All WSLC-affiliated unions are members of one of five Trade Sections responsible for decisions about the use of our Organizing and Defense funds. During each Constitutional Convention, the Trade Sections host a reception and meet to select officers and discuss any new business. This year's Trade Sections Reception will be at 6:30 p.m. on Monday, July 18 at the Coast Wenatchee Hotel. The Trade Section meetings will take place at 7:30 a.m. on Tuesday, July 19 at the convention center. A continental breakfast will be provided and all delegates are invited to attend. Get details here and see a list of Trade Sections to see which one your union is in.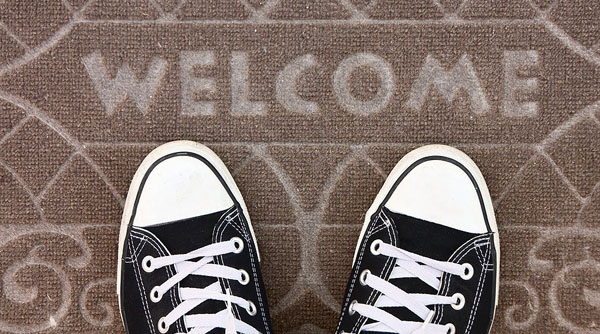 ●  NEW DELEGATES — If you are a first-time delegate, check out the New Delegate page to find out what the WSLC is, what it does, and your role at this convention. We encourage you to attend the New Delegate workshop at 8 a.m. on Tuesday, July 19 before the convention begins on Day 1 to get acquainted with the agenda, traditions and events associated with the convention.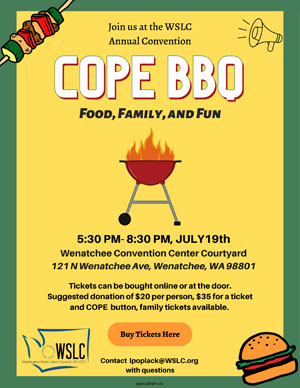 ●  GET READY FOR COPE — Each year at convention, volunteers sell COPE (Committee on Political Education) buttons and there's a COPE Barbecue to raise money for WSLC political programs. If you didn't pay for your COPE button or barbecue ticket when you registered, you can avoid the lines by purchasing them in advance and you'll receive them when you register at convention:
●  TENTATIVE AGENDA — Here is the Tentative Agenda for the convention. Check back as we will be updating the agenda posted here with additional details in the coming days.
---
Proposed RESOLUTIONS
Here are the Proposed Resolutions to the 2022 WSLC Constitutional Convention (effective July 1). Resolutions #2022.01 through #2002.10 were received "on time" per WSLC Constitution, 30 days prior to convention. All subsequent resolutions are technically considered Late Resolutions. The convention body will vote on whether to accept Late Resolutions on the first day of convention.
---
Convention FORMS