The 2022 Constitutional Convention of the Washington State Labor Council, AFL-CIO is July 19-21 at the Coast Wenatchee Hotel and Convention Center.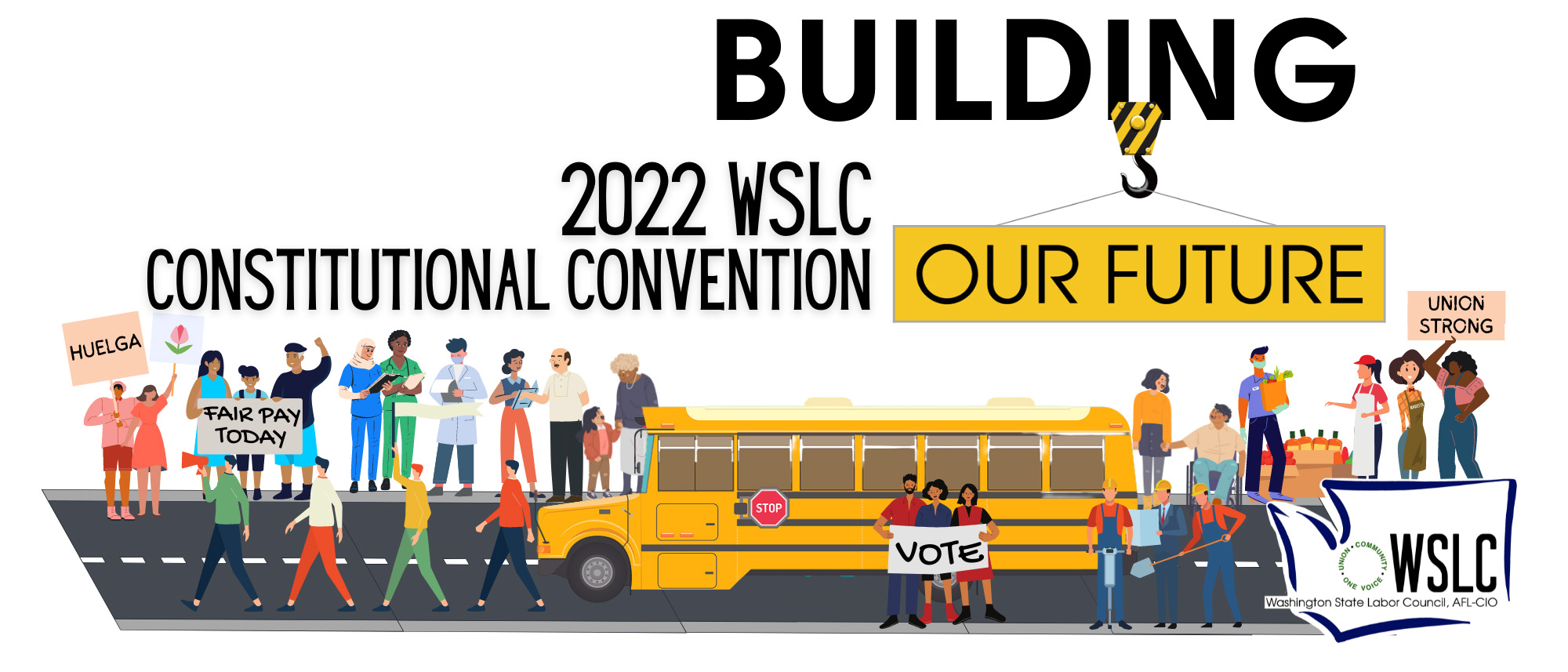 WSLC DELEGATES:
Welcome to the 2022 Convention page!
This page will be your "convention bag" stuffed with all the information that delegates and guests need to get the most out of the 2022 Constitutional Convention of the Washington State Labor Council, AFL-CIO. In the coming weeks, we will be posting the tentative convention agenda, rules, proposed resolutions, workshop descriptions, forms, and everything else you need. This page will be continually updated, so keep checking back as we add materials and information.
---
Get READY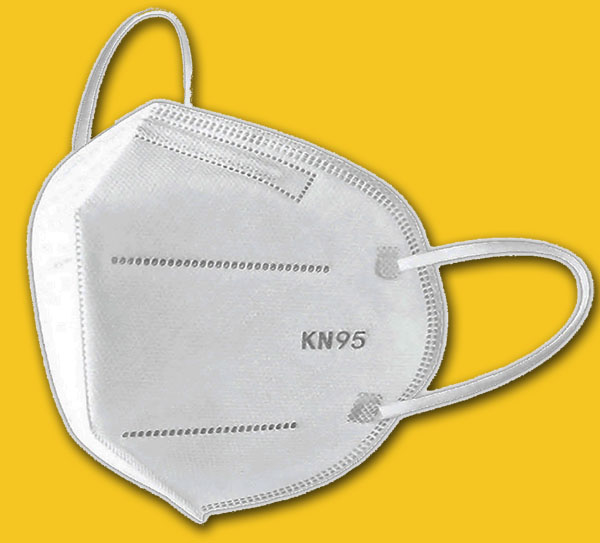 ●  COVID-19 SAFETY PROTOCOL — Recognizing the ongoing danger of COVID-19, the WSLC is implementing safety practices to limit the risk for our convention delegates, alternates, and guests. Solidarity is about looking out for our fellow worker; in that spirit, attendees must wear N95 or KN95 (not cloth) masks covering their nose and mouth indoors at the convention. KN95 masks and hand sanitizer will be provided. Attendees who are not willing to wear the appropriate mask will be asked to leave. All delegates, alternates, and guests are asked to read the full COVID-19 Safety Protocol memo from the WSLC to familiarize yourselves with the required and recommended safety precautions for the convention.
●  EARLY REGISTRATION — Early registration will be available in the convention center's Main Lobby from 6 to 7:30 p.m. on Monday, July 18. Registration will open at 7:30 a.m. on Tuesday in the same location.
●  TRADE SECTIONS — All WSLC-affiliated unions are members of one of five Trade Sections responsible for decisions about the use of our Organizing and Defense funds. During each Constitutional Convention, the Trade Sections host a reception and meet to select officers and discuss any new business. This year's Trade Sections Reception will be at 6:30 p.m. on Monday, July 18 at the Coast Wenatchee Hotel. The Trade Section meetings will take place at 7:30 a.m. on Wednesday, July 20 at the convention center. A continental breakfast will be provided and all delegates are invited to attend. Get details here and see a list of Trade Sections to see which one your union is in.
●  OUR CONSTITUTION — Check out the WSLC Constitution and Bylaws to understand the structure and organization of the council and its annual conventions. Because this year is a Constitutional Convention, resolutions may be proposed and adopted by delegates to change the Constitution.
●  RULES — Here are the Proposed Rules and Order of Business that will be voted upon Tuesday morning.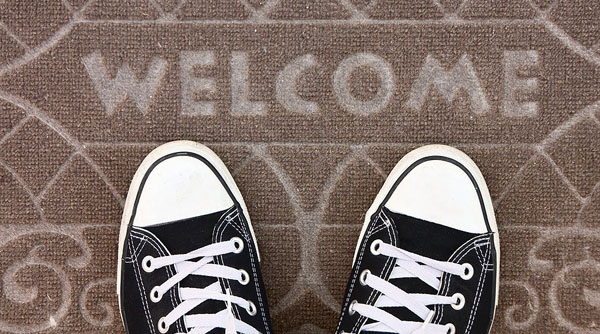 ●  NEW DELEGATES — If you are a first-time delegate, check out the New Delegate page to find out what the WSLC is, what it does, and your role at this convention. We encourage you to attend the New Delegate workshop at 8 a.m. on Tuesday, July 19 before the convention begins on Day 1 to get acquainted with the agenda, traditions and events associated with the convention.
●  ELECTIONS — This is an election year for WSLC officers, so delegates will nominate and elect an Election Board, which counts the final ballots for the WSLC's internal elections. At convention, nominations to serve on the Board will be solicited on Tuesday and delegates will vote on which nominees will serve. For a description of the Election Board duties and process, see this Election Board memo.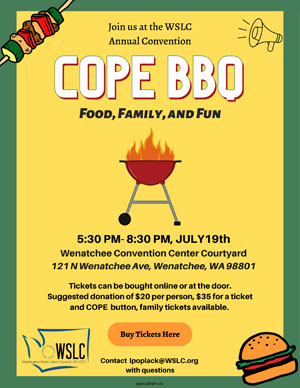 ●  GET READY FOR COPE — Each year at convention, volunteers sell COPE (Committee on Political Education) buttons and there's a COPE Barbecue to raise money for WSLC political programs. If you didn't pay for your COPE button or barbecue ticket when you registered online, you can avoid the lines by purchasing them in advance and you'll receive them when you register at convention:
THANK YOU to our COPE Barbecue sponsors CiviCompass and Alliance for American Manufacturing.

---
Tentative AGENDA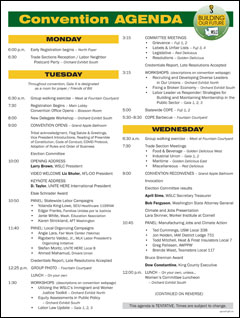 Here is the Tentative Agenda for the 2022 WSLC Constitutional Convention, effective July 15. It is subject to change, so check back as we will be updating the agenda as necessary in the coming days.
Also, get more details about the convention speaker panels during the morning plenary sessions.
---
Convention WORKSHOPS
On Tuesday and Wednesday afternoons, the WSLC will offer hands-on interactive workshops on immigrant rights, workers' compensation, labor law updates, union diversity, political action, apprenticeship and organizing, and much more. See the Workshop Schedule and Descriptions, and make plans to attend the sessions of most interest to you. (This schedule is subject to change so check for updates as the convention nears.)
---
Proposed RESOLUTIONS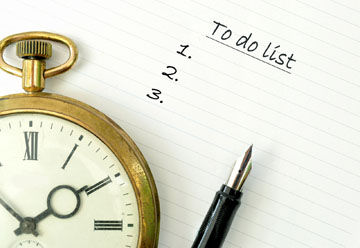 Here are the Proposed Resolutions as Amended by Convention Committees at the 2022 WSLC Constitutional Convention, effective July 20. (Here is a version with tracked changes and the WSLC Resolution Tracker™.) These Proposed Resolutions were assigned to Convention Committees — Labels & Unfair Lists, Legislative, and Resolutions — that met on Tuesday to review, consolidate, and amend resolutions. On Thursday, the committees will introduce each resolution to the convention for debate and action.
---
Convention REPORTS
For the WSLC's Constitutional Conventions, the organization's executive officers, staff, and standing committees deliver reports on the previous two years' activities. Those reports are included in the Partial Proceedings printed for convention delegates. Here are electronic versions of those reports, plus a few extras:
---
Convention FORMS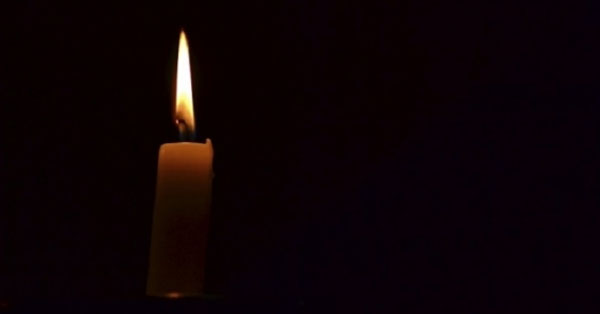 ---
GOOD OF THE ORDER
Following are some event fliers and other information of interest from WSLC affiliates:

Biden Awards Trumka Presidential Medal of Freedom — Commemorative flyer prepared by the Pierce County Central Labor Council.
PSARA "Wall Street Hands Off Our Medicare" rally on Friday, July 29 at 11 a.m. outside the HHS Regional Office, Columbia Center, 701 5th Ave. in Seattle.
PSARA presents The Righteous Mothers in concert on Saturday, Aug. 13 at 7 p.m. at the Machinists Hall, 9125 15th Pl. South in Seattle.