The 2023 Convention of the Washington State Labor Council, AFL-CIO was held July 18-20 in SeaTac at the DoubleTree by Hilton Hotel Seattle Airport. With the theme "Better Jobs, Stronger Communities," convention speakers and workshops focused on the surging popularity of unions and how Washington's labor movement can meet the moment so our existing — and future — members can build better lives for themselves and their families.
Agenda and action
See the 2023 WSLC Resolutions (printable PDF) approved by convention delegates. Check out the agenda, descriptions and participants for the workshops, and summary of convention action at The Stand. Here are some of the highlights from each day (follow the links to the TVW video coverage):
April Sims, WSLC President (45:22)
Bob Ferguson, WA State Attorney General (1:06:40)
Liz Shuler, AFL-CIO President (video)
WSLC Victories (video)
Chris Smalls, President of the Amazon Labor Union (1:41:48)
Sean Claffey, Director of Americonned (1:57:19)
Panel on Worker Organizing (2:06:12)
Teresa Mosqueda, Seattle City Councilmember (3:05:55)
Dow Constantine, King County Executive (3:18:10)
Cherika Carter, WSLC Secretary Treasurer
Rick Levy, Texas AFL-CIO President
Panel on Climate Jobs
Unfortunately, the TVW coverage doesn't begin until after this point in the program.
Hillary Franz, State Lands Commissioner (4:58)
CLC introductions (video)
Elsie Schrader Award (33:34)
Bruce Brennan Award (38.34)
Teresa Romero, UFW President (47:14)
2023 WSLC Award Recipients
Each year at convention, the Washington State Labor Council, AFL-CIO presents awards recognizing the efforts and accomplishments of specific union organizations and individual union members. Here are the award winners for 2023:
MOTHER JONES AWARD — For decades, this has been the Washington state labor movement's award that recognizes our own members in their struggle for dignity and respect for all working men and women in our state. Traditionally, two awards are given, one to an individual and one to an organization. Candidates for the award will best exemplify the tradition of Mary "Mother" Jones' immortal statement, "Mourn for the dead, but fight like hell for the living!"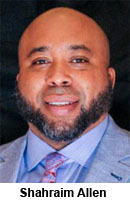 This year, the individual Mother Jones Award was given posthumously to Shahraim Allen (1975-2019) of the Brotherhood of Locomotive Engineers and Trainmen (BLET) Division 238 in Tacoma who was hailed as "a trailblazer, leader, and a warrior for working-class people in every sense." His award was accepted by his mother, Jenny Allen.
The organizational Mother Jones Award went to the Public Employees Benefits Board Stakeholders' Medicaid Coalition for their advocacy protecting the healthcare benefits of public sector retirees. The coalition includes the Retired Public Employees Council of Washington, Washington Education Association-Retired, AFT Washington Retiree Chapter, Washington State Alliance for Retired Americans, Puget Sound Advocates for Retirement Action, and the Washington Federation of State Employees. Non-labor affiliated members include Social Security Works, Healthcare Is a Human Right, and the Washington Senior Citizens Lobby.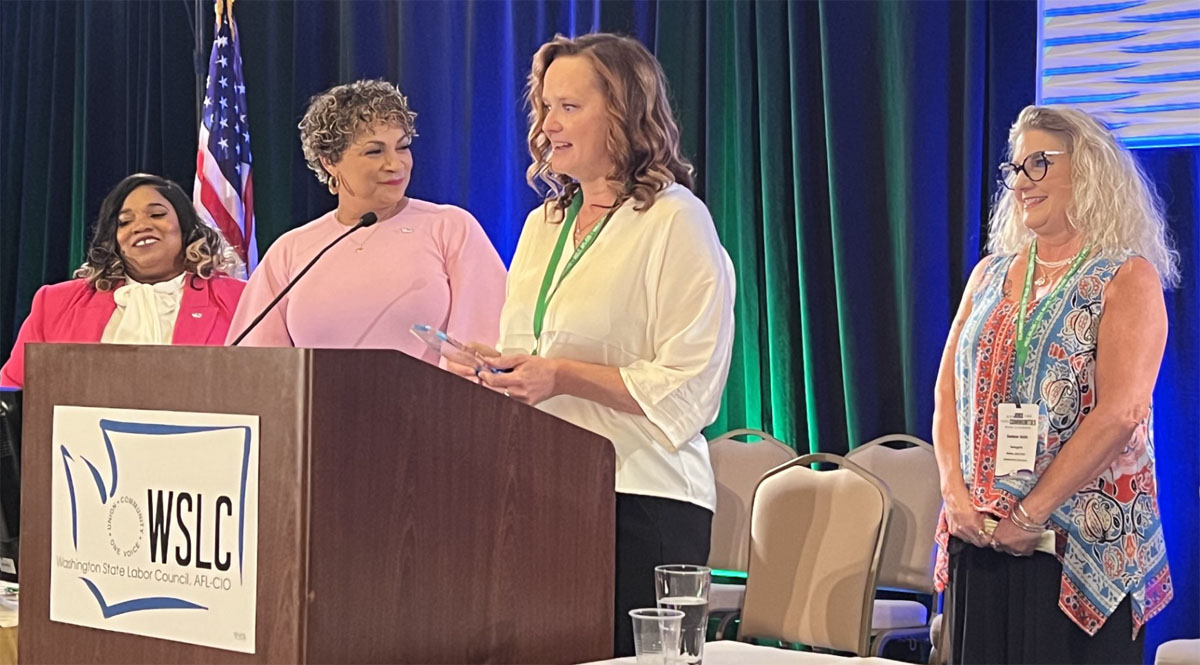 ELSIE SCHRADER AWARD — This award is presented each year by the WSLC Women's Committee for the advancement of women in leadership roles and/or for activism on behalf of women within the labor movement. In 2023, the award was given to Charlotte Murry, Secretary-Treasurer of the Snohomish and Island County Labor Council.
BRUCE BRENNAN AWARD — This honors the individual who has contributed the most to further the cause of apprenticeship, education and training in Washington state. This year's winner was presented to Luis Licea of the Northwest Laborers-Employers Training Trust (NWLETT). Luis couldn't attend the convention so the award was announced via Zoom and shared with delegates.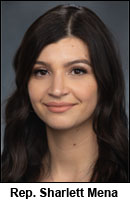 PRESIDENT'S AWARD — WSLC President April Sims presented this award to state Rep. Sharlett Mena (D-Tacoma) for her sponsorship of and advocacy for HB 1533, which protects public employees who are survivors (or have dependents who are survivors) of domestic violence, stalking, harassment, or sexual assault from having their personal identifiable information or location disclosed.
"While this sounds like a no brainer, this was one of the toughest fights we had this year," Mena wrote after receiving the award. "But opposition was no match for our collective strength. Thanks to people with lived experience who bravely told their stories, union reps who worked around the clock to build support, and colleagues who stood with us until the last bipartisan vote."