Union members: Get informed about why you should get vaccinated for COVID-19.

The Washington State Labor Council, AFL-CIO is providing this COVID-19 Vaccination Information resource for unions to protect their members' interests and for rank-and-file members to get all the facts they need to make an informed choice when they have the opportunity to get vaccinated. When you're ready to get vaccinated, visit Washington state's Vaccine Locator to find vaccine appointments near you.
The following information is below:
► Vaccine mandates — Some resources explaining Washington Gov. Jay Inslee's vaccine requirement for most state employees and healthcare workers, and labor's position on any such employer mandates.
► Union-Specific Information — Customizable handouts for union members including answers to frequently asked questions, a list of union principles regarding vaccination, sample contract/MOU language, and graphics to help share this resource.
► Workers' Vaccination Stories — Rank-and-file union members sharing their personal vaccination stories and why they chose to do it.
► Trusted Information Sources — Resources for more information, particularly regarding the importance of vaccine prioritization and outreach for Black, Indigenous and people of color.
(Check back as information continues to be added and updated.)
---
VACCINE MANDATES
With the emergence and rapid spread of COVID-19's delta variant in Summer 2021, and vaccination rates that have stalled short of what is necessary to achieve herd immunity, some public- and private-sector employers are announcing mandatory employee vaccine policies. On Aug. 10, Gov. Jay Inslee announced a vaccine mandate affecting an estimated 60,000 state employees and some 400,000 private healthcare and long-term care workers in Washington. Several hospital networks had already announced vaccine requirements of their own. On Aug. 18, Inslee expanded the vaccine mandate to cover all workers in K-12 schools, most childcare and early learning, and higher education. Under Insee's order, all of these workers have until Oct. 18 to be fully vaccinated as a condition of employment.
Following are some resources explaining the governor's vaccine mandate and labor's position on any such employer mandates.
Governor Inslee's Aug. 10 proclamation
Governor Inslee's Aug. 18 proclamation
Q&A on the vaccine mandate by the Governor's Office
► The WSLC has posted a Union Toolkit on Vaccine Mandates that includes resources for unions developing their policies on vaccine mandates, including sample proposals and CBA or MOU language for bargaining the effects of vaccine requirements, and more. This Toolkit is a secure webpage accessible only by authorized leaders/staff of WSLC-affiliated unions. Click here to request the link/password.

WSLC outlines position on vaccine mandates (The Stand, Aug 10) — As labor continues to support vaccination, the Washington State Labor Council, AFL-CIO says workers must have a voice in employers' vaccine policies.
Public service unions issue joint statement on vaccine mandates (The Stand, Aug. 17) — As the Washington Federation of State Employees/AFSCME Council 28 began negotiations with the State of Washington to address the effects of the governor's vaccination mandate, six of the state's largest unions representing impacted employees — WFSE, Washington Education Association, SEIU Local 925, Teamsters Local 117, PROTEC17, and AFT Washington — released a joint statement.
Here are some shareable graphics for unions:

If you are a union member, contact your local union if you have concerns about how any vaccine requirements affect you. Here are some statements from specific unions regarding vaccine mandates:
Washington Federation of State Employees/AFSCME Council 28:
"No one has worked harder to combat the COVID-19 pandemic than Washington's public service workers. WFSE members were among the first to respond to the deadly virus when it appeared in the United States, sounding the alarm on PPE shortages, calling for proper medical screenings in congregate settings, advocating telework for high-risk employees, and enforcing public health policies. Just as we have done over the past 18 months, our union will continue to advocate safe working conditions. WFSE members will bargain the impacts of any vaccine mandate policies to ensure that public service heroes of this pandemic are treated fairly."

(Also see WFSE's Vaccine Mandate FAQ.)
"Any state directive must recognize employee rights and the unions' right to bargain the impacts of the mandate prior to implementation. There must be clearly stated policies and practices for exemptions. Serial COVID-19 tests must be done on employer's time and expense. Protocols and practices must acknowledge and mitigate the impact on vaccinated workers who are called in to work mandatory overtime to cover for unvaccinated coworkers. In addition, layoff and recall rights for unvaccinated workers must be established for workers strongly opposed to such a mandate."
Washington State Nurses Associ­a­tion, SEIU Health­care 1199NW and UFCW 21:
"We fully expect employers to bargain with us over this change to working conditions. We are facing an extra­or­di­nary staffing crisis in our hospi­tals and continue to advocate for reason­able deadlines and options for frequent testing as well as masking, as required in all health care facil­i­ties, for those who are unvac­ci­nated. These provi­sions mirror those included in mandates in other states that allow health care workers to stay on the job caring for all of us through this ongoing crisis."
A separate SEIU Healthcare 1199NW statement:
"We will not tolerate discrimination and we will demand racial equity. No worker should be made to wear stickers or other markings to show whether they are vaccinated. Vaccine information must be provided in the language spoken by workers."
UFCW:
"With more employers considering vaccine mandates after this new FDA approval, UFCW continues to urge all businesses to negotiate any vaccine requirements with their frontline workers. Ensuring that workers have a voice in COVID workplace safety policies is critical to guaranteeing these measures are implemented fairly and build the trust and strong consensus needed for these safeguards to be effective. Companies must also guarantee paid leave so that all their frontline workers can get the vaccine without fear of losing a paycheck."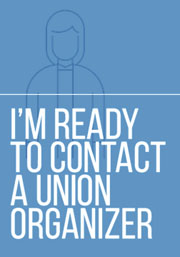 Your best protection is a UNION — Unfortunately for workers who lack the protection of a union contract,  negotiations over vaccine mandates are not assured unless workers have the power of a union. Workers without a union can have little recourse when new terms of employment, like a vaccine mandate, are imposed upon them. It's another reason why a union contract is so important in protecting your rights at work. When workers join together in a union and have a collective bargaining representative, businesses are prohibited by law from making unilateral changes to wages, hours or terms and conditions of employment. That means employers must negotiate a vaccine requirement with the union. Get more information about how you can join together with co-workers and get a union contract that protects your rights at work. Or go ahead and contact a union organizer today.
---
UNION-SPECIFIC INFORMATION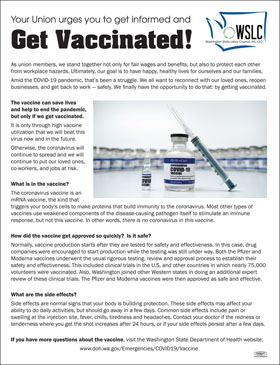 WSLC — Get Vaccinated! — También en Español — This is a basic one-page handout for union members. It explains the importance of getting vaccinated and answers a few questions members might have about the vaccine. The WSLC can customize this for your union by adding your name and logo upon request.
WSLC — COVID-19 Vaccine Q&A — También en Español — This is a more detailed version of the previous handout, a front-and-back one-pager than answers more questions and offers trusted resources of information for members who have concerns about getting vaccinated. It also explains why vaccine prioritization and outreach for Black, Indigenous and people of color is so important. The WSLC can customize this for your union by adding your name and logo upon request.
WSLC — Union Principles for COVID-19 Vaccination — This is a list of 7 Union Principles that SEIU is calling on all employers, public health officials and elected officials to follow during distribution of the COVID-19 vaccine. They offer an excellent model for other unions to build upon as they seek to promote vaccination while protecting their members' interests.
WSLC — WSLC outlines position on vaccine mandates — This Aug. 9, 2021 report in The Stand explains that different unions have different positions on vaccine mandates. But the WSLC, which has been meeting with its affiliated unions on the issue, has identified three fundamental principles that the state's labor movement shares: 1) ALL workers have the right to a safe workplace; 2) Any proposed vaccine mandate must be subject to bargaining with employers to protect individual workers' rights; and 3) The only way that bargaining is guaranteed to happen is if workers have the power of a union. With these principles in mind, the WSLC will continue to encourage all union members to get informed about how safe and effective the vaccines are — and to get their shots. But while the WSLC strongly supports reimposing mask mandates in indoor public places, the council will be guided by its affiliated unions on how best to protect the rights and livelihoods of individual members with health, religious, or other legitimate reasons for not getting vaccinated.
WSLC — Shareable graphics — Share these on social media so your union's members can also use this page as a resource.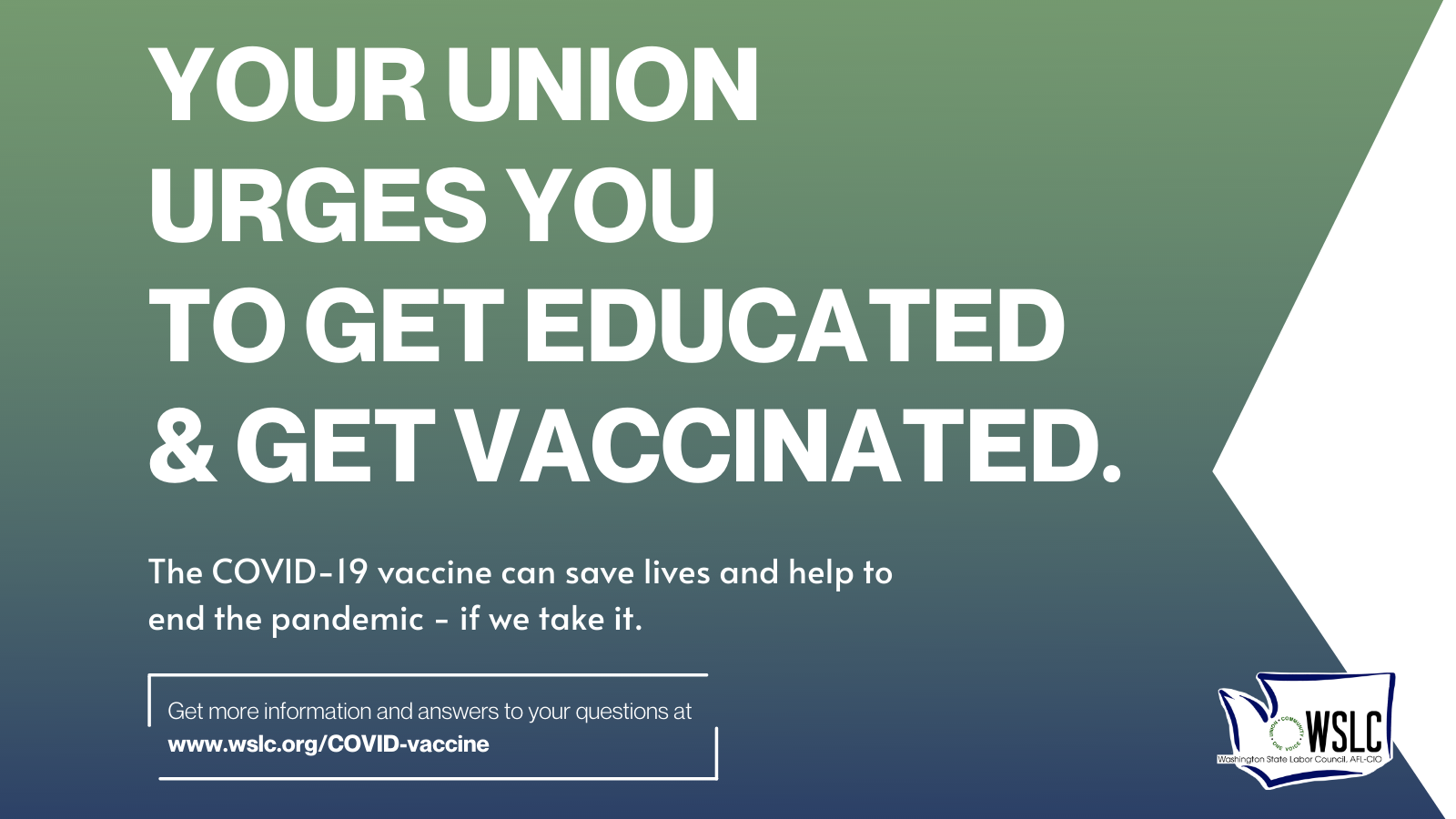 Available for Facebook (940 x 788), Twitter (1600 x 900), and Instagram (1080 x 1080)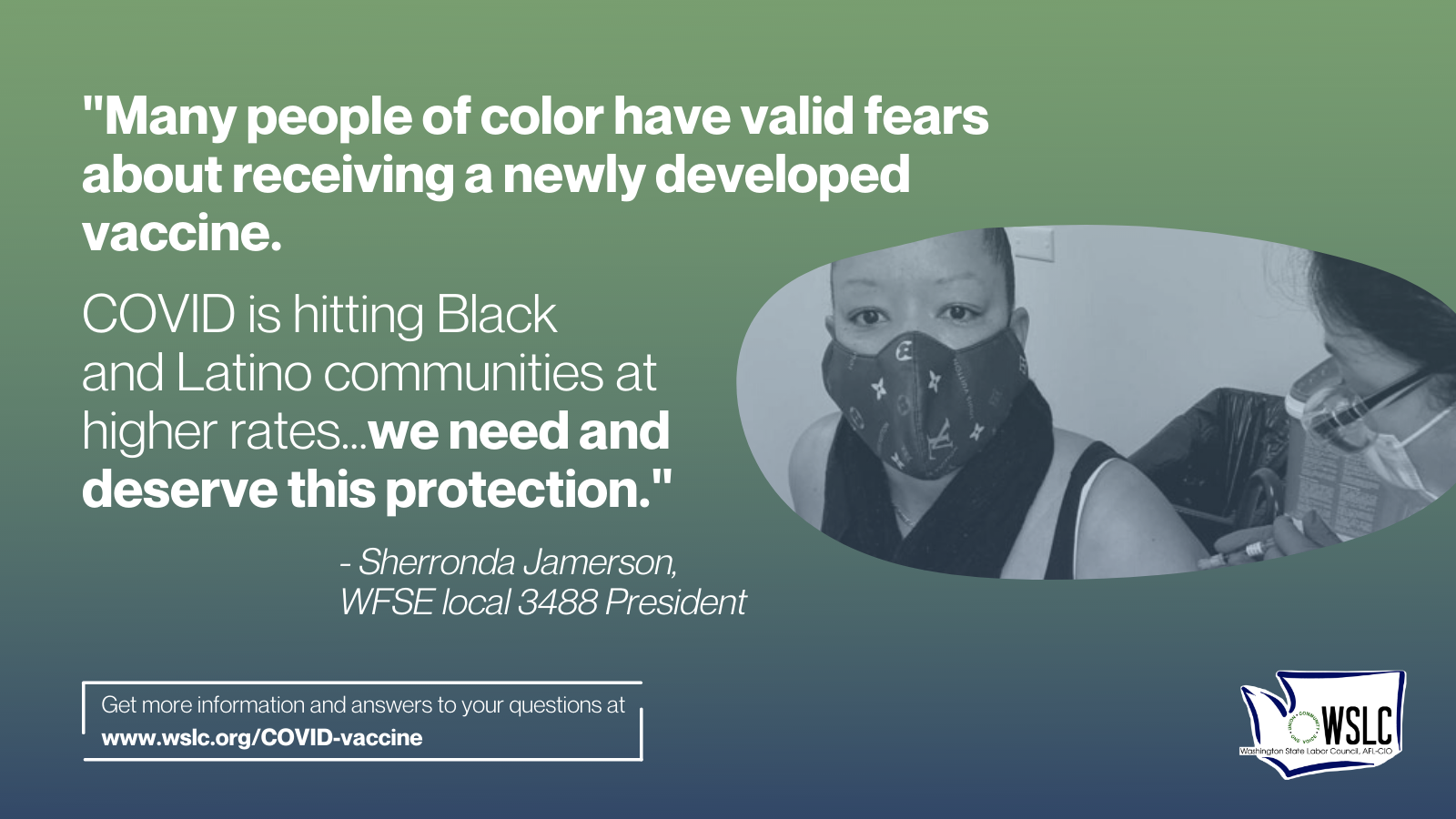 Available for Facebook (940 x 788), Twitter (1600 x 900), and Instagram (1080 x 1080)
SEIU Healthcare 1199NW — Coronovirus Vaccine Policies and Frequently Asked Questions
UFCW 21 — Here is some contract/MOU language that is being proposed with employers (all are in Word format):
Information Request to Employers re: COVID-19 Vaccine (template)
Memorandum of Agreement re: COVID-19 Vaccination Plan (template)
Letter of Understanding Related to Working Conditions During the Pandemic (proposed with Kroger)
Joint UFCW and Safeway-Albertsons Letter to Governors — Urging prioritization for grocery workers in states' COVID-19 vaccine plans.
Washington Federation of State Employees/AFSCME Council 28 — Vaccine Resource Page — Getting the COVID-19 vaccine is a personal decision. Check out these frequently asked questions and hear from healthcare and hospital employees about why to get the vaccine and what to expect. Also, check out this WFSE-hosted conversation between union members and health experts addressing concerns about the safety and efficacy of the vaccine, particularly among communities of color.
---
WORKERS' VACCINATION STORIES

► From The Stand — I'm a Union leader and a Black woman. Here's why I got the COVID-19 vaccine. (by Sherronda Jamerson) — On Jan. 2, I received my first dose of the Pfizer COVID-19 vaccine. This wasn't a decision I took lightly. I'm a Mental Health Practitioner Clinical Specialist at Harborview Medical Center in Seattle where I've worked for the past six years. I currently sit on the Harborview Ethics Committee and the Equity, Diversity, and Inclusion Committee. I'm also the president of AFSCME Local 3488. As a Black mental health care provider and union leader, I have gained the trust and respect of many in my workplace and in the community. As a leader, I've never asked anyone to do something that I wouldn't do. I know people are scared. Being fearful is to be expected. The truth about my experience has produced curiosity and hope for those who are skeptics about the vaccine. Read more.
John Gustafsom was also featured in this Kitsap Sun story — Hospital workers receive first doses of coronavirus vaccine in Kitsap
Following are some of the stories shared at a recent WSLC vaccination workshop: Alan Rivas (IAFF Local 1828), Senior Firefighter/Paramedic; Ariane Laird (SEIU Healthcare 1199NW), an emergency room nurse; and Kyong Barry (UFCW 21), a grocery worker.
Contact us if you would like to share YOUR vaccination story.
---
TRUSTED INFORMATION SOURCES
► Washington State Department of Health — COVID-19 Information — This site, which includes specific information and guidance about vaccinations, is also available in American Sign Language (ASL) | 中文 – Chinese | 日本語 – Japanese | 한국어 – Korean | ਪੰਜਾਬੀ – Punjabi | Русский – Russian | Af-soomaali – Somali | Español – Spanish | Українська – Ukrainian | Tiếng Việt – Vietnamese | and additional languages.
► On Aug. 19, 2021, the WSLC hosted a Vaccine Town Hall where union members with questions or concerns about vaccine safety and efficacy got answers from a panel of three experts: Dr. Ben Danielson of the UW School of Medicine, Dr. Stephaun Wallace of Fred Hutch, and SEIU Healthcare 1199NW member Terri Nicholson, a longtime RN leader from Valley Hospital in Spokane Valley. Here is a recording of that town hall:
► Wash. State Department of Health and the Wash. Immigrant Rights Solidarity Network — COVID-19 Vaccination: Know Your Rights for Immigrant Community Members (tambien en Español)– The vaccine is available at NO COST to everyone in the United States, regardless of citizenship status. A Social Security number is not required to get a vaccine. In no way does getting a vaccine count as a public charge. (en Español)
► The Centers for Disease Control and Prevention (CDC) — Essential Workers COVID-19 Vaccine Toolkit — This toolkit will help employers and employees learn more about COVID-19 vaccines, raise awareness about the benefits of vaccination, and address common questions and concerns.
► The COVID-19 Prevention Network — The Science of COVID-19 Vaccines and Monoclonal Antibodies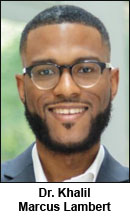 ► Muslim Journal — Should we take the COVID-19 vaccine? (by Khalil Marcus Lambert, Ph.D) — My goal is not to convince you to get vaccinated. Vaccination is 100% a personal choice. Yet, as a scientist who has been trained in microbiology and clinical epidemiology, I feel compelled to give you the facts and the data so that you can make an informed decision about what will be best for you and your family (whether that's getting vaccinated or just staying home, wearing a mask, and strengthening your immune system). I want to help separate fact from fiction. I'm writing this for my community and my people, and I'm not speaking on behalf of anyone but myself.
► Background information explaining why some in BIPOC communities have mistrust of government regarding health care: The story of Henrietta Lacks | The Tuskegee Experiment (1932-1972) | Forced sterilization in Indigenous People in the 1970s | James Marion Sims and experimentation on enslaved women
► AMFAR — COVID-19 Racial and Ethnic Disparities in U.S. Counties
---
NEWS REPORTS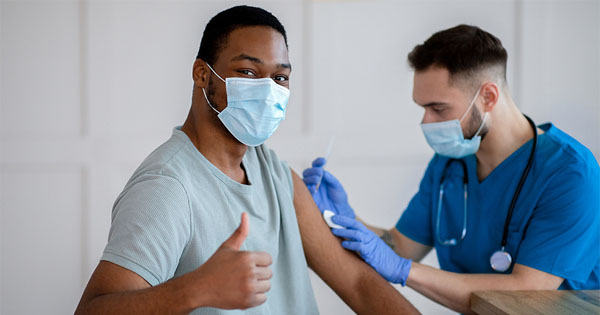 ► Washington Post (Sept. 14) — Yes, you can get a COVID booster and a flu shot together — "It's terribly important" to get both the flu and coronavirus vaccines, said William Schaffner, medical director of the National Foundation for Infectious Diseases. "They are both very nasty respiratory viruses that can make many people very, very sick." And because the coronavirus and flu vaccines "train your immune system to protect you against completely different viruses," getting a shot that protects you against one virus will not offer any protection against the other, said Kelly Moore, president and CEO of the Immunization Action Coalition.
► Washington Post (Sept. 11) — Unvaccinated people were 11 times more likely to die of COVID-19, CDC report finds — People who were not fully vaccinated this spring and summer were more than 10 times more likely to be hospitalized, and 11 times more likely to die of covid-19, than those who were fully vaccinated, according to one of three major studies published Friday. While the three vaccines were collectively 86 percent effective in preventing hospitalization, protection was significantly higher among Moderna vaccine recipients (95 percent) than among those who got Pfizer-BioNTech (80 percent) or Johnson & Johnson (60 percent). 
► Washington Post (Sept. 1) — Massive randomized study is proof that surgical masks limit coronavirus spread, authors say — The authors of a study based on an enormous randomized research project in Bangladesh say their results offer the best evidence yet that widespread wearing of surgical masks can limit the spread of the coronavirus in communities.
► The Hill (Sept. 1) — Moderna vaccine creates twice as many antibodies as Pfizer: research — Researchers analyzed the antibody levels of Belgium health care workers after they received both doses of the vaccines. Among those who had not been previously infected, the Moderna recipients averaged 2,881 units per milliliter, compared to the Pfizer recipients who counted 1,108 units per milliliter. Participants who previously contracted COVID-19 reported higher antibody levels, raising the overall average among all participants to 3,836 units per milliliter for Moderna and 1,444 units per milliliter for Pfizer.
► Washington Post (Aug. 25) — Can you mix and match vaccines? The Post answered your questions on coronavirus booster shots. — The Biden administration announced that most Americans who have received the coronavirus vaccines will need booster shots to combat waning immunity and the highly transmissible delta variant that is causing a surge in coronavirus cases. These booster shots are expected to be available beginning the week of Sept. 20. This plan applies only to the Pfizer-BioNTech and Moderna vaccines, and Americans should get a booster shot eight months after receiving their second dose, the administration said.
► Seattle Times (Aug. 24) — Immunocompromised? Here's how to get a third COVID vaccine dose in Washington state — Earlier this month, the state Department of Health officially recommended an additional dose for certain immunocompromised people. The recommendation applies for those who already received an mRNA vaccine, which include Pfizer-BioNTech or Moderna.
► Seattle Times (Aug. 24) — If you have unvaccinated kids, act like 'nobody in household' is vaccinated, experts urge — and more back-to-school advice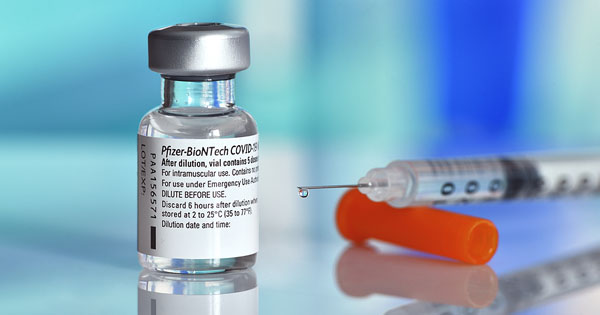 ► USA Today (Aug. 23) — Pfizer's COVID-19 vaccine becomes first to win FDA's full approval — Eight months after first authorizing the Pfizer-BioNTech COVID-19 vaccine for emergency use in the United States, the Food and Drug Administration has issued its full stamp of approval.
► Vox (Aug. 23) — What full FDA approval for COVID-19 vaccines really means — Perhaps the most significant change would be a potential boost in public confidence in the vaccines, amid a rising tide of confounding information. Full approval could serve as a valuable messaging tool and help close some of the lingering gaps in immunization across the country. A significant share of unvaccinated people — millions of people, according to polling — say that full approval will increase the likelihood that they'll get a COVID-19 vaccine.
► The Stand (Aug. 23) — Don't mess with COVID, get vaccinated (by WSLC President Larry Brown) — I just got COVID and I can't stress enough: Get your shots, mask up and stay safe.
► NPR (Aug. 19) — COVID booster shots are coming. Here's what you need to know — Health officials are preparing to roll out COVID-19 booster shots in the United States this September. According to a plan announced Wednesday, all U.S. adults who received a two-dose vaccine would be eligible for an additional jab of the Pfizer or Moderna vaccine eight months from when they got their second one.
► NPR (Aug.18) — A shot against COVID for kids under 12 — Your questions answered — With the U.S. in the grips of a frightening surge of coronavirus cases, many parents are understandably eager to know when the COVID-19 vaccine will finally be available for children under 12.
► Politico (Aug. 18) — Pope urges world to get vaccinated against coronavirus — Pope Francis appealed to people to get vaccinated against COVID-19 in what he called "an act of love."
► Washington Post (Aug. 12) — FDA set to approve coronavirus booster shots for immunocompromised people — The Food and Drug Administration is expected as soon as Thursday to authorize extra doses of coronavirus vaccines for patients with weakened immune systems, a move that could mean additional shots will be available for that vulnerable population as soon as this weekend.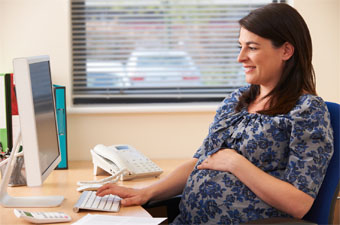 ► The Hill (Aug. 11) — CDC officially recommends COVID-19 vaccine for anyone who is pregnant — The Centers for Disease Control and Prevention (CDC) on Wednesday officially recommended that people who are pregnant be vaccinated against COVID-19, updating and strengthening previous guidance due to new evidence.
► NY Daily News (Aug. 2) — Less than 1% of fully vaccinated people experiencing breakthrough COVID infections — The Kaiser Family Foundation analyzed data from states that report breakthrough infections and found fully vaccinated Americans made up a very small portion of the infected population. The CDC only reports on breakthrough cases that have resulted in hospitalization or death, but the data there is even more promising. Less than 0.004% of people who have been fully vaccinated against COVID-19 and experienced a breakthrough case needed to be hospitalized, and less than 0.001% have died from the disease. To sum up, that's roughly 6,600 severe breakthrough cases among the 163 million fully vaccinated people in the U.S.
► NPR — What the latest science shows about breakthrough cases — New data on the delta variant is coming in, and it's not looking good. The currently authorized vaccines are still very protective, especially against hospitalization and death. But when it comes to getting an asymptomatic or mild case of COVID-19, they may not be quite as protective as they were against earlier strains. And here's the part that really could change your day-to-day life: It seems vaccinated people who get breakthrough infections may be able to transmit the virus, according to Dr. Rochelle Walensky, director of the Centers for Disease Control and Prevention.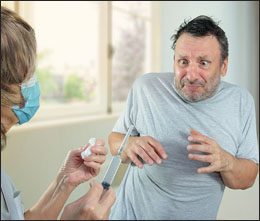 ► LA Times (May 11) — Is needle fear holding you back from getting vaccinated? Here's what to do about it — Amid the push for herd immunity, 5% of adults may be avoiding vaccines due to an intense fear of needles. It is common, and it can be overcome.
► AP (May 11) — Poll: Most in U.S. who remain unvaccinated need convincing — Fewer Americans are reluctant to get a COVID-19 vaccine than just a few months ago, but questions about side effects and how the shots were tested still hold some back, according to a new poll that highlights the challenges at a pivotal moment in the U.S. vaccination campaign.
► Washington Post (May 3) — The coronavirus vaccine skeptics who changed their minds — The White House and public health experts study the Americans who went from 'no' to 'yes' on shots.
► Seattle Times (April 29) — Unvaccinated people 65 and up hospitalized with COVID nearly 10 times more often, says Washington state — While the data about hospitalization rates among all age groups is not in yet, the numbers show that among those 65 and older, unvaccinated state residents were being hospitalized at 9.7 times the rate of those who had been vaccinated.
► Seattle Times (April 28) — Nervous about getting the COVID-19 vaccine? Don't believe these myths — There's plenty of misinformation circulating about the COVID-19 vaccines, much of which can make it feel scary to sign up for an appointment. We're setting the record straight on common COVID-19 myths to help you feel better about getting vaccinated.
.@BarackObama, @SHAQ, and Charles Barkley have a message for anyone hesitant about the COVID vaccine.

Watch Roll Up Your Sleeves presented by @Walgreens on @NBC.

For more info go to @ItsMadeToSave. pic.twitter.com/HxHxlJ6Q1Z

— attn (@attn) April 18, 2021
► Washington Post (April 8) — Vaccine conversations can be messy. Here's how to talk about the shots. — Vaccination in general, experts say, is often a high-stakes topic tied to personal beliefs about health, safety and survival. In the case of the coronavirus vaccines, political views may come into play as well.
► Roll Call (April 2) — CDC: Fully vaccinated people can travel safely — No change on guidance for those not fully vaccinated.
► AP (March 29) — Pfizer, Moderna COVID-19 vaccines found to be 90% effective in real-world U.S. study, says CDC — The U.S. government's first look at the real-world use of COVID-19 vaccines found their effectiveness was nearly as robust as it was in controlled studies.
► Washington Post (March 28) — Hesitancy and access issues: The vaccine challenges in the Black community — Health-care workers in Washington, D.C., are trying to make the coronavirus vaccine more accessible in Black communities and combat the skepticism that exists for some.
► NY Times (March 26) — Far-right extremists move from 'Stop the Steal' to Stop the Vaccine — Extremist groups are trying to bolster a rash of false and alarmist disinformation about coronavirus vaccines in an effort to try to undermine the government.
► AP (March 22) — COVID-19 vaccines in U.S. do not contain aluminum, despite social media claims — The COVID-19 vaccines that have been authorized for emergency use in the United States do not contain any aluminum, according to their ingredient lists.
► Bloomberg (March 12) — COVID-19 vaccine side effects: what to expect, why, and whether you should take anything — Some recipients describe symptoms from fever to fatigue that are more profound than the jolt some get from a seasonal flu shot.
► Vox (Feb. 24) — The growing evidence that the COVID-19 vaccines can reduce transmission, explained — Even as we wait for more definitive studies on the vaccines' effects on transmission, more and more scientists think we do have enough information to feel pretty good about the vaccines' capacity to give us back a semblance of normalcy as we approach a year of life in a pandemic.
► HuffPost (Feb. 7) — Here's why some health care workers don't want the COVID-19 vaccine — Experts and representatives of health care workers and health care employers are quick to emphasize that these hesitant workers aren't fools, conspiracy theorists or anti-vaxxers. In many ways, their worries grew from the peculiar circumstances of the coronavirus pandemic. Some health care workers have developed deep mistrust of their employers and government leaders during the pandemic, after months of fighting for basic needs like masks and other personal protective equipment. They have watched the government bungle so many aspects of the COVID-19 response that when those same authority figures tell them to get vaccinated first, essentially to be guinea pigs for new vaccines, their messages aren't always well-received.
► NY Times (Feb. 7) — 60 Black health experts urge Black Americans to get vaccinated (by Drs. Thomas A. LaVeist and Georges C. Benjamin) — — We are among 60 Black members of the National Academy of Medicine, the premier health science organization in the United States. Together we are scientists, doctors, nurses, other health care professionals and public health experts. We feel compelled to make the case that all Black Americans should get vaccinated to protect themselves from a pandemic that has disproportionately killed them at a rate 1.5 times as high as white Americans in cases in which race is known — a rate that is most likely very conservative. Many of us fought our way into health professions specifically to care for the health of our community. We have devoted our careers to ensuring that everyone — regardless of race — receives the care required for optimal health. This is why we support the COVID-19 vaccines.
► AP (Feb. 1) — Vaccine skepticism lurks in town famous for syphilis study — The onetime mayor of the Alabama town immortalized as the home of the infamous "Tuskegee syphilis study" is wary of getting inoculated against COVID-19. Among other things, she's suspicious of the government promoting a vaccine that was developed in record time when it can't seem to conduct adequate virus testing or consistently provide quality rural health care.
► South Seattle Emerald (Jan. 25) — Filipino health care workers and their battle against COVID-19 — Nearly one-third of U.S. nurses who have died from COVID-19 are Filipino even though they make up just 4% of the nation's total nursing population, according to a report from National Nurses United, the largest nurses' union in the country. "I feel like I'm putting my own health and my family's health at risk just by stepping through the hospital doors to do the job that I normally do, and that brings a whole different level of stress to me," said one Filipino nurse who has worked at the UW Medical Center in Montlake since 2017 and asked to remain anonymous. "It hits closer to home when you know that one-third of the friends and family that you know that work in healthcare might be part of that statistic."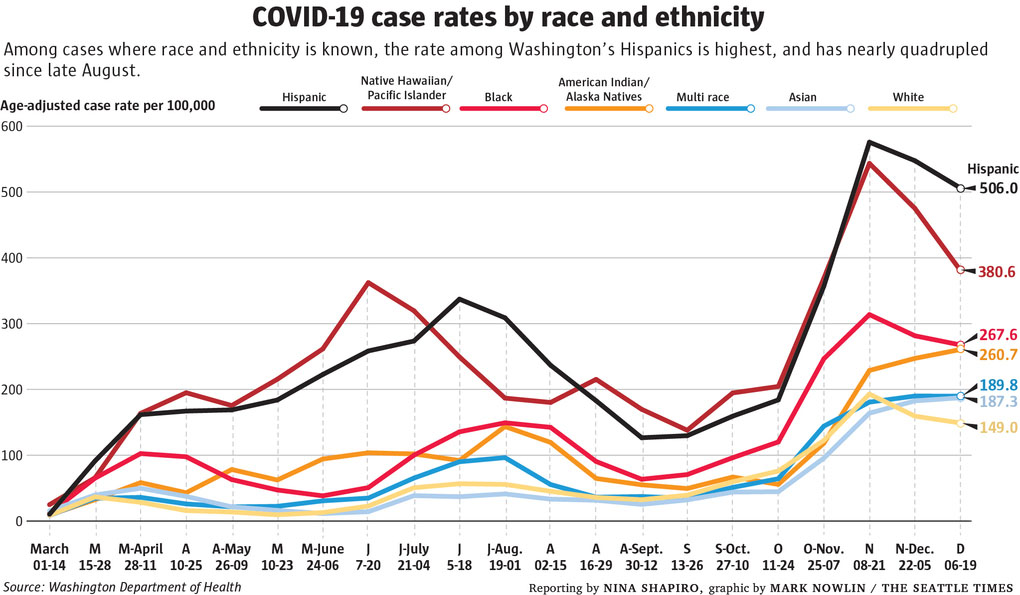 ► Seattle Times (Jan. 24) — COVID-19 spikes fourfold among Washington's Latinos, and it's reaching almost every corner of the population — Amid the deadliest wave of the pandemic yet, the novel coronavirus seemingly racing to claim as many casualties as it can while vaccination gradually rolls out, it is hitting Latinos harder than ever — far more than whites.
► The Hill (Jan. 21) — Unions wade into debate over requiring COVID-19 vaccine — Unions have fought hard to get their workers near the top of the vaccination list but now are girding for the likelihood that some of their members will push back on businesses that mandate shots for employees. "Obviously, we want priority, but we also want freedom of health care choices," said UFCW's Kim Cordova, adding that she expected that some workers, because of allergies or religious objections, won't want to take the vaccine. If a union employee's contract doesn't specifically address vaccinations or include anything like medical testing and vaccines, the dispute becomes an issue of mandatory bargaining, experts said.